3D Printing Customized Joint Prothesis Products
Service Process
--Consulting service
Provide image data → 3D reconstruction of anatomical structure → Medicine-engineering Interaction
--Design
Design product solutions → Prosthesis simulation assembly → Medicine-engineering Interaction
--Simulation
3D printing bone model → Medicine-engineering Interaction → preoperative artificial bone simulation operation
--Customized service
Provide imaging materials → 3D reconstruction of anatomical structure → 3D printed bone model → Surgical plan simulation → Confirm customized product design plan → Submit for record → 3D printed prosthesis or tools → Delivery and implementation of surgery → Evaluation and follow-up
Case presentation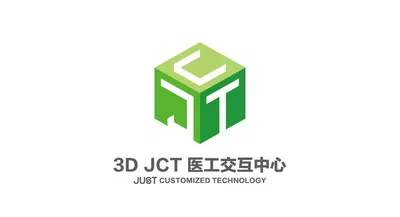 JUST MED "3D JCT Medicine-engineering Interaction Center" is committed to the realization of joint 3D printing customized products and technical consulting services, from the 3D restoration of CT data to the whole-process project management of 3D printed product manufacturing, and the process is synchronized to realize the real-time medicine-engineering interaction mechanism. It aims to provide doctors with better and more accurate preoperative planning and product solutions, and to provide patients with safer and more effective medical products and services.
Since its establishment, the center has successively cooperated with many well-known domestic hospitals of tertiary level and above, and carried out a number of difficult cases of hip and knee joint CT 3D reconstruction, customized prosthesis and tool design, 3D printing manufacturing cooperat
ion, and established long-term cooperation and strategic partnership with these hospitals.
In the future, as the cooperation with hospitals in special difficult cases continues to deepen, according to the requirements of the "Regulations on the Supervision and Management of Customized Medical Devices (Trial)", "When the number of clinical use cases and preliminary studies of customized medical devices can reach
the pre-market approval, it should be registered or filed in accordance with the "Administrative Measures for the Registration of Medical Devices" and the "Administrative Measures for the Registration of In Vitro Diagnostic Reagents". Clinical use data that meets ethical standards and is true, accurate, complete and traceable can be used as clinical evaluation data for registration and declaration." This means that clinical hospitals can establish a long-term strategic partnership with the center, and apply for the Class III medical device product registration certificate through the accumulation of clinical use data of similar customized products.
At present, the center has 44 members, including 3 with senior titles and 13 with intermediate titles. Researchers account for more than 80% of masters and doctors. The members have high professional skills and business standards, which guarantees the medicine-engineering interaction and product development. The professionalism in the process and the safety of the products produced are guaranteed.
The center has a number of the world's most advanced Arcam Q10 plus 3D vertical printers, which can achieve integrated rapid printing and forming of titanium alloy and CoCrMo materials.
The center has a number of patented inventions with independent intellectual property rights, which provide strong technical support for the realization of the center's 3D printing customized products. Among them, there are 2 invention patents for 3D printing bone trabecular technology (a trabecular hip joint system ZL 201510494083.9, a differentiated metal bone trabecular knee prosthesis and preparation method ZL201611232181.6).
The use of efficient medicine-engineering interactive software and professional 3D simulation software enables the center to achieve accurate, fast and effective treatment when communicating with clinicians and solving difficult clinical problems.
The center has the 3D printed trabecular bone total hip prosthesis registration certificate approved by NMPA and the customized product requirements in accordance with the national "Customized Medical Device Supervision and Management Regulations (Trial)", so that the customized products designed and produced by the center have "double Insurance".
Custom Notice
Image data requirements:
① CT data format is DICOM 3.0
② Artifacts caused by metal foreign matters should be reduced in the scanning area (such as metal implants in the limbs should
be placed in a specific position to eliminate or reduce metal artifacts)
③ For specific CT data requirements, please contact us.